Cucumber Lemon Cooler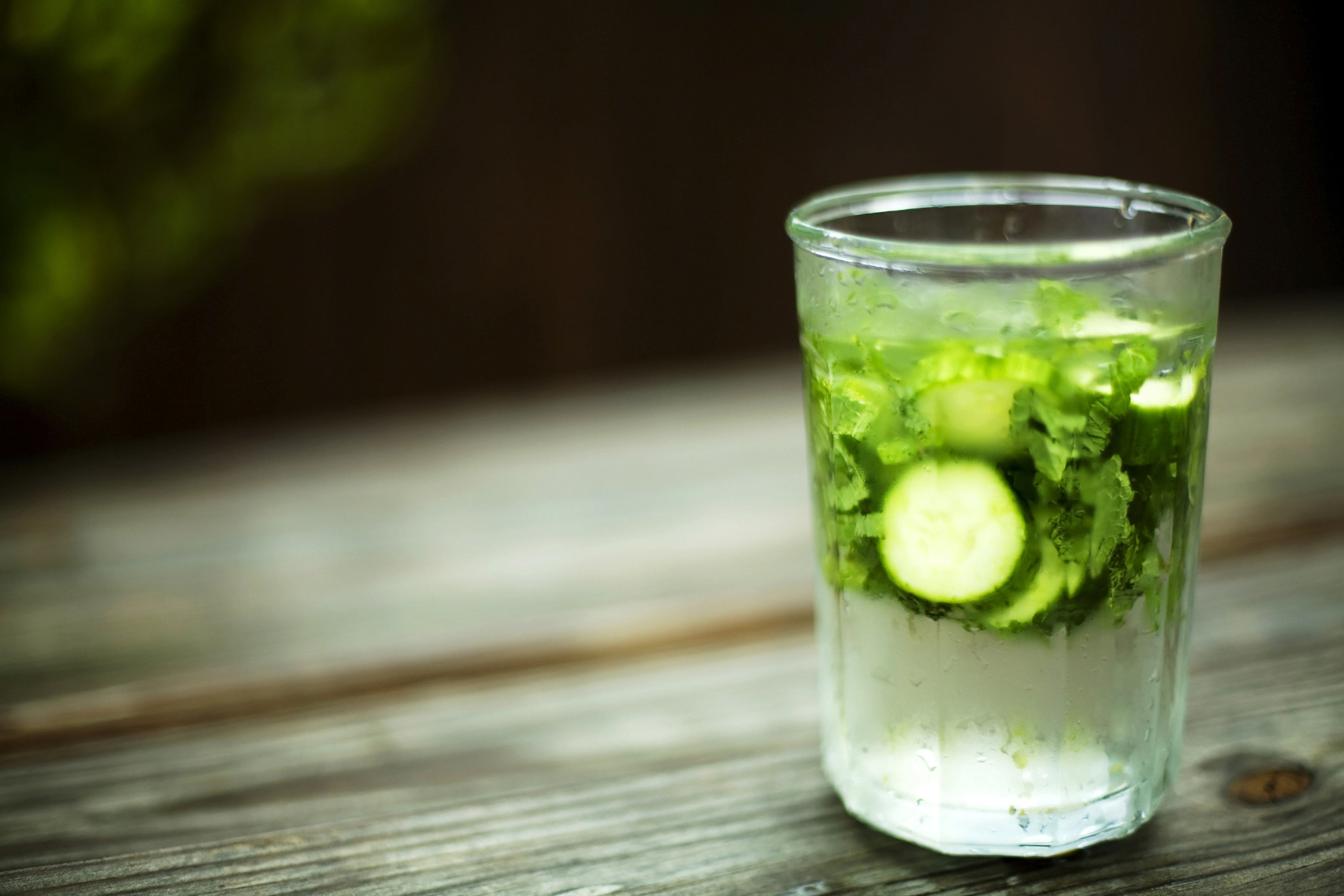 Ever heard of the expression "cool as a cucumber"? Cucumbers are a great ingredient for summer dishes. Highly hydrating and incredibly versatile, they have made their way into just about every summer recipe imaginable.
Wash, peel and de-seed (if needed) a whole cucumber and pop it into a blender or juicer. Extract the juice and pour into a jug. To this, add some lemon zest, about 1/2 a cup of lemon juice, 6 cups of water and sugar to taste. Chill before serving. Great for kids as-is, or give it a dash of vodka for grown-ups. Serves 6.
Watermelon Lime
No summer can be complete without a little watermelon action. This drink combines the benefits of a summer cooler with the amazing flavour of the humble watermelon.
Grab some watermelon, and juice enough for a jug. Add the juice of 2-3 limes depending on the size, tasting as you go along. Throw in some ice cubes and a little sugar or sweetener if needed. For a touch of excitement, swap out a third of the watermelon juice for something fizzy. Sparkling or tonic water works well. And if you need to (who wouldn't?), spike things up with a touch of gin or vodka! Yum!
Pineapple Mint
The pineapple is another staple summer fruit, they're tangy, refreshing and full of sunlight energy. Mix this drink up for a snazzy afternoon pick-me-up. This one is sooooo easy, you could make it in your sleep!
Take a 1/3 cup of pineapple juice and add 1/4 grapefruit juice. Bruise 2-3 fresh mint leaves, crush a few ice cubes and add to the juice. Top up with a little gin and enjoy!
Melon Pureness
Melons of all types are great for summer in general because of their cooling juiciness. For this drink, honeydew or cantaloupe works equally well. They're sweet, refreshing and thirst-quenching.
Thickly slice some melon and blend until you get a nice consistency. You're looking for a smoothie-like finish. Add a little water if it gets too thick. Pop in a little sugar or honey to taste, introduce a touch of lemon or lime juice and lay on a mint leaf. Stick it in the fridge until needed. We really don't need to mention that sparkling wine, vodka or a little Cointreau make great finishing touches.
Ginger Chiller
Ginger is an oft neglected summer ingredient. Add a little ground ginger to meals to pep up your appetite on really hot, sticky days or take a few finely chopped strands to relieve a bloated, BBQ-laden stomach. Ginger offers a fantastic flavour kick and, contrary to popular sentiment, is perfect for a summer drink.
Take 3-4 limes, depending on their size, and juice them. Add it to 6 cups of cold, sparkling water or tonic water. Now wash, peel and finely chop up enough ginger for 6 tablespoons. Add to the drinks to taste. The trick is to ease into it and not go overboard. Include a little sweetener to balance out if needed and top it off with mint leaves. And yes, a little rum wouldn't be out of place here…